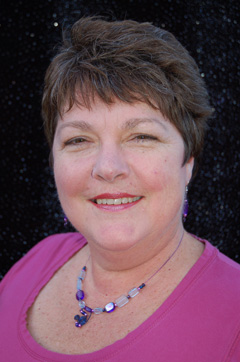 "I am inspired by the possibilities of glass, the most magical of materials. There is something exciting about working with warm glass. I always anticipate how the stacked layers might merge and change in a firing, and yet, somehow they always turn out differently than I expect. I love opening my kiln to see how the layers of glass blend and recreate themselves into pieces of art, each one individual and unique."
Torrie S is fascinated by the process of melting glass in a kiln, and playing with glass rods in a torch flame to make the molten glass stretch like taffy or twist like a candy cane. She happily manipulates colour, glass, metal, heat and fire to create large and small window and wall art, home and garden decor pieces, unique tableware, and pendants that are tiny pieces of wearable art.
Combining ancient glass fusing methods, modern technology, and the magic of artistic creativity, Torrie's designs are evolving as she perfects new techniques. Her affinity for symmetry, texture, geometric shapes, color, and simplicity is readily apparent in the pieces that she creates.
Torrie can be found in her studio at the Mornington Rose Bed and Breakfast in Stratford, Ontario, Canada, home of the world renown Stratford Festival. To visit her studio, or to book a special stay, click the link on the sidebar or visit www.morningtonrose.com
Torrie's Glass Studio is open daily by chance or appointment.