Garden Art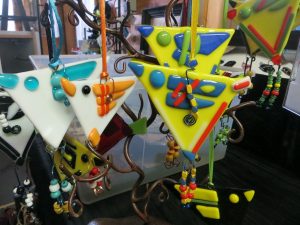 Fused Glass Art can add a bit of fun and brighten up any space in your garden.
Either in sun or shade, colourful decorations can make delightful splashes of colour to compliment a variety of plant shapes or grasses. Flower spikes will "bloom" in your garden all season long. Totems can be "planted" in the garden or in decorative pots and planters to brighten up a monochromatic landscape or add a focal point. Lightcatchers can be hung from tree branches to shimmer and change colour and transparency as they twist in the breeze.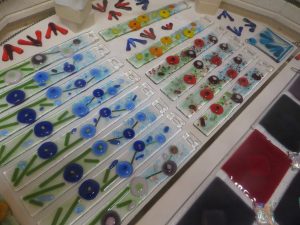 Glass Garden decorations are perfect both indoors or outdoors and make a fun gift for any garden lover.  Makes a great housewarming gift, too !!!