Wall, Window and Tabletop Art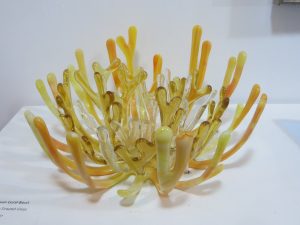 No other medium captures the dance of light and color so perfectly as a piece of Art Glass on your wall, in a stand, in your window, or as a free-standing sculpture.
Each piece is made by hand in the Torrie S Designs studio in Stratford using layers of art and/or dichroic glass. These layers are cut, fused together, shaped, and fused again to achieve a unique design.  Each piece is one of a kind, and although cannot be duplicated, complimentary pieces can be created.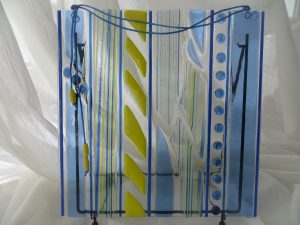 Due to the nature of fused glass, the final color of the art that you receive may be slightly different than the photograph shown. Each piece is an individual work, and may vary slightly from piece to piece.